When you're looking to purchase a shed, it's typically because you need more space to store your valuable belongings. Therefore it's crucial to have a shed that can you can depend on. All of the sheds we manufacture are made to hold up to Florida's harsh conditions. Our sheds are created using quality materials and will stay looking new for many years to come..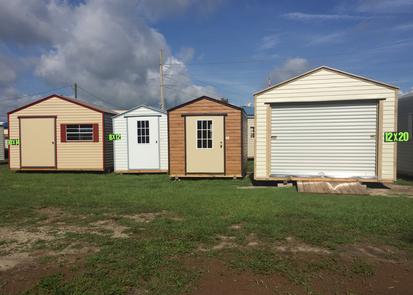 We began our business over five years ago with the original idea of "where quality meets service". We believe that the customer deserves the best product at the best price. We strive to meet that goal. When you come in we want you to feel confident that you have made the right choice and are totally satisfied with your purchase. You will meet Peter or Tony and they will be happy to show the features of all our sheds or steel buildings. The shed that we sell is made in Orange City, Florida so it is built with the Florida weather in mind. Please call or stop by for your personal tour of our products​.
We had some fun going out with our local guides Paul and Matt from Peace River Charters. Sometimes you need a break from the office to just relax and have a good time! We want our customers to always have the best service and come first, however we need our employees to also love working here.