We can deliver to Auburndale FL
Storage Barns and Sheds Near Auburndale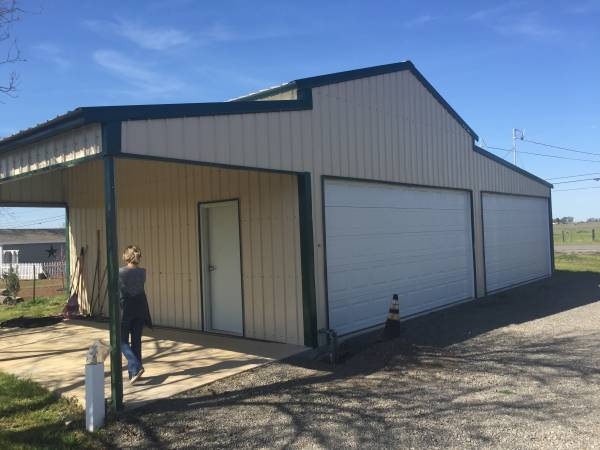 Our Shed Sales Office is at 8 W. Hickory st, Arcadia FL 34266 863-494-1678
Crossroads Sheds – Quality – Florida 180 mph Wind rating. -Crossroads Sheds is a friendly shed and barn provider committed to delivering quality to our customers. Our sheds are built to the highest standards and are engineered to a 180 mph wind load rating. We offer free delivery within a 25 mile radius of our office, included in our affordable price. Call for current Free Delivery Areas. Our company only hires the most skilled craftsmen who use the highest quality materials to build our sheds. We offer a 20 year warranty. Give us a call today for a FREE estimate! We offer Quality Storage sheds and barns for Auburndaleand Area. Our customer is first. We offer 5 styles all built with quality materials and craftsmanship. Sheds built for you. Not only are our sheds very functional, they have great appeal. Our sheds have the "I've gotta have it" look. We take satisfaction in a job well done. We believe in Auburndalecustomer satisfaction one shed at a time. Our goal is a satisfied customer every time. We include delivery and setup. (some areas may have a extra delivery charges). Call for availability of sheds near me.
WOOD SHED PRICES FOR MORE INFORMATION RENT TO OWN PH 863-494-1678
Storage Sheds near Auburndale, FL | The Versatility of Storage Sheds
Over the years, storage sheds have transformed from basic storage units into versatile extensions of your home. Homeowners and businesses in places like Anna Maria, Florida, a popular vacation destination, have found ingenious uses for these sheds. In crowded seasons, storage sheds are perfect for storing extra furniture and items that are only needed temporarily. In Auburndale, these sheds have found alternative roles beyond storage. When equipped with adequate lighting and power, they serve as woodworking shops or hobby rooms, ideal for containing noise and clutter from power tool projects.
With the right setup, a storage shed can even become an artist's studio, as some in Anna Maria's art community have discovered. Growing families have found another use for Auburndale storage sheds as playhouses for young children. They are easy to set up and more cost-effective than full-scale renovations. By adding flower boxes and vegetable planters to the exterior, you can create a charming play space for kids. Additionally, the storage shed can accommodate oversized toys and excess children's equipment, helping declutter the main house. When the children outgrow the playhouse, you can repurpose it for household storage or as a potting shed.
Auburndale storage sheds can be designed and painted to complement the main house, making them ideal for converting into permanent pool houses. They can store outdoor furniture, pool supplies, and pool toys when not in use. Some homeowners have transformed storage sheds into changing rooms, with shower areas nearby. Keep in mind that local regulations may require homeowners to obtain permits before installing an Auburndale storage shed.
Choosing the Perfect Storage Shed for Your Yard
Buying a storage shed can be a practical decision for several reasons. It provides a convenient place to store tools, lawn equipment, and other items. It can also enhance the outdoor aesthetic of your lawn. However, you might be wondering how to choose the perfect storage shed for your yard. Here are some factors to consider:
Size: Determine the shed's size based on what you plan to store and the available yard space.

Color: Select a shed color that complements your home and yard.

Style: Choose a shed style that matches or complements your home's architectural style.
Crossroads Sheds offers a range of storage sheds, portable warehouses, garage sheds, garden sheds, backyard sheds, cabin sheds, barn sheds, and metal sheds. Contact us for more information and find the perfect storage shed for your Anna Maria, FL, property.
Why Do You Need a Storage Shed or Barn?
If you handle a lot of yard work yourself, your garage may become cluttered with gardening and landscaping tools. This not only inconveniences you but can also be a safety hazard. A storage shed offers a dedicated space to store all the tools you need for outdoor yard work, freeing up valuable space in your garage. Additionally, having a storage shed on your property provides easier access to gardening and landscaping tools when you're working on planting, weeding, or mowing tasks.
Matching Your Storage Shed to Your Home
When choosing a storage shed, consider how it will look on your property and whether it complements your home. You can achieve this by:
Matching Paint and Trim: Choose a shed with paint and trim colors that match or coordinate with your home's exterior.

Matching Style: Select a storage shed style that complements your home's architectural style for a cohesive look.
A storage shed can help conceal any neglected areas of your yard. It provides a space to store gardening tools and equipment, making it easier to maintain your outdoor spaces.
Storage in Auburndale for Lawn Mowers, Patio Furniture, or Kayaks
In Auburndale, Florida, whether you need extra storage space or an organized area for lawn equipment, a garden shed is essential. They come in many options made from durable materials to ensure they last for years. You can keep your lawn mower protected from the hot Auburndale sun or tuck away all your patio furniture when not in use. Outdoor storage solutions come in handy when you're running out of room in your garage or attic. A shed is an excellent place to store your lawn tools and patio furniture in the off-season.
For Auburndale's beautiful weather and access to water, a shed is a great choice to store kayaks securely, as they will last longer than canopies. You can also keep your kids' pool toys nearby without cluttering your backyard. Crossroads Sheds offers a variety of outdoor storage options to complement your outdoor decor, available in various finishes to blend seamlessly with your backyard design.
Don't let neglected landscaping areas and cluttered outdoor spaces bother you. Invest in a storage shed today and enjoy a more organized and visually appealing yard. Contact Crossroads Sheds, and let us help you find the best shed suited for your Florida needs.
WOOD SHED PRICES FOR MORE INFORMATION RENT TO OWN PH 863-494-1678
Come down to Arcadia, pick out your shed and then see our other attractions. Fine authentic dining or tea house and browse one of our almost 20 antique shops. You of course can also call or email us.
Come down to Arcadia! Let's plan your special storage shed today!

If you come down to Arcadia to our plant and display yard, we can sit down and discuss your special shed today. Storage sheds made just for you, your way while maintaining our standard quality.
Our Sales Office is at 8 W. Hickory stArcadia FL 34266 863-494-1678