– Cabana Manufactured 2"X4" trusses 16 inch on center.
– Cabana Shed Standard 4"X4" pressure treated skids. 2"X6" pressure treated floor joists attached to skids with Simpson Hurricane Fastening System.
– Cabana Shed ¾" tongue and groove Sturdi Floor (treated).
– Cabana Sheds have a Variety of siding options including: Perma Board Stucco, Perma Board Wood (t-111), Vinyl Siding, Hardi Plank, and Aluminum siding -Cabana Sheds have a Variety of Roofing options and colors including: Shingles, Perma Tile Steel, Advantage Steel Panel or Aluminum Lap. Roofing comes with ½" Plywood Base. Cabana Sheds are Rated for 180 MPH wind load as calculated by 2010 Florida Building Code.
– Cabana Sheds can hold upto 75lbs. per square foot floor load; optional 125lbs. per square foot floor load.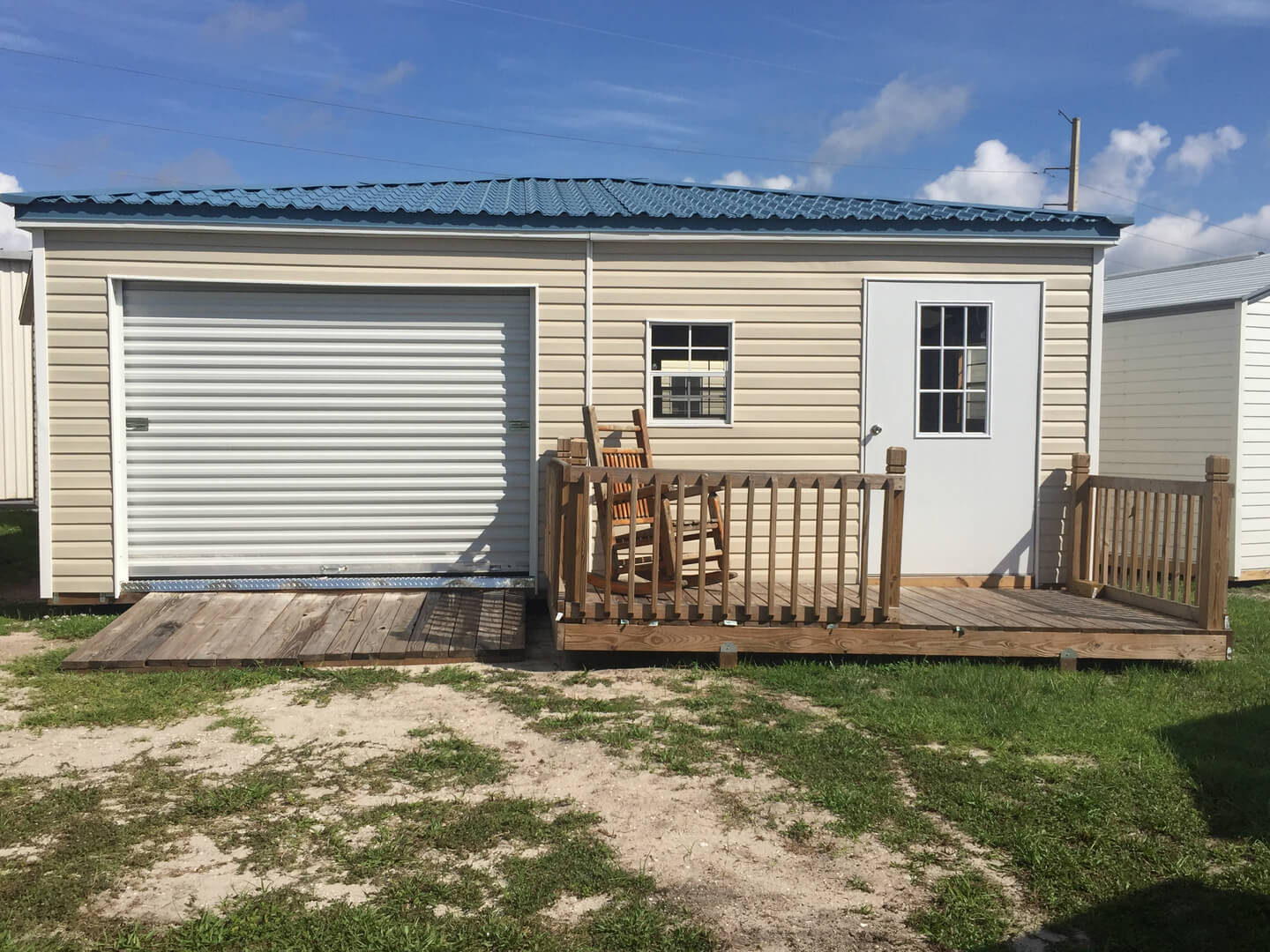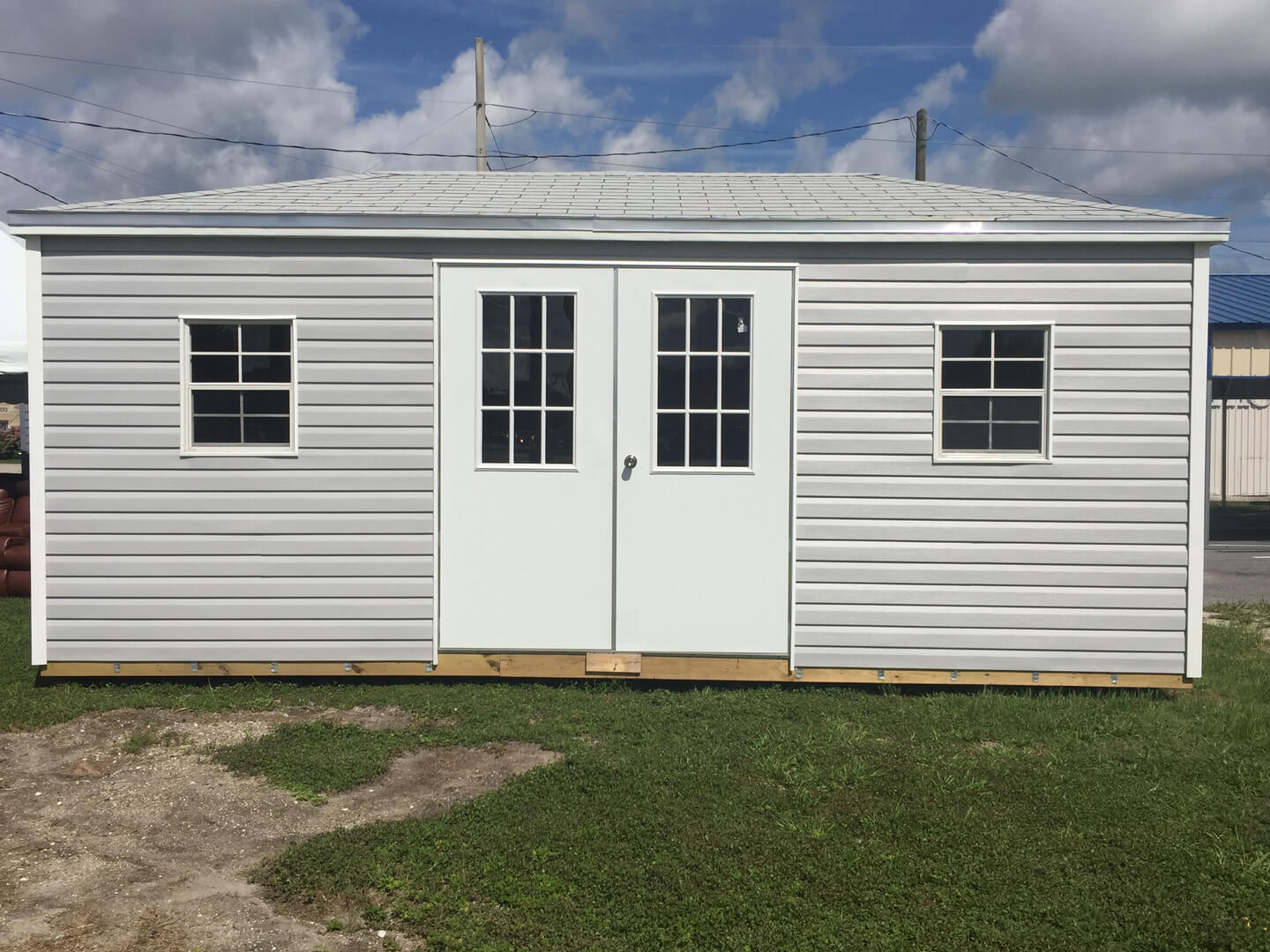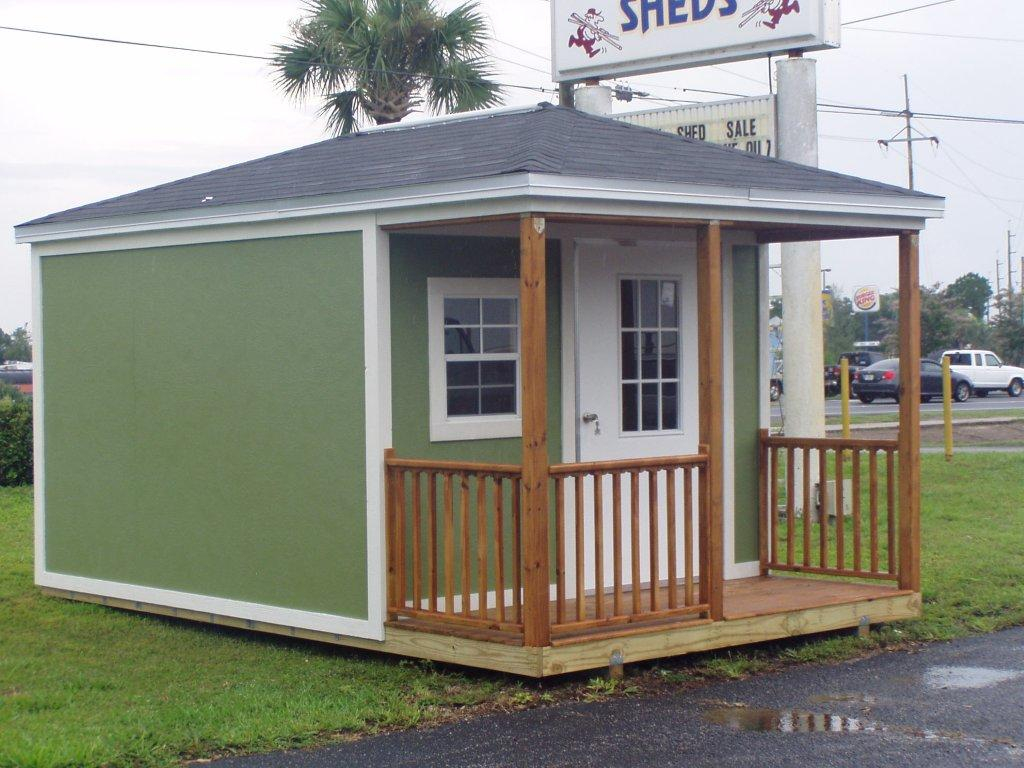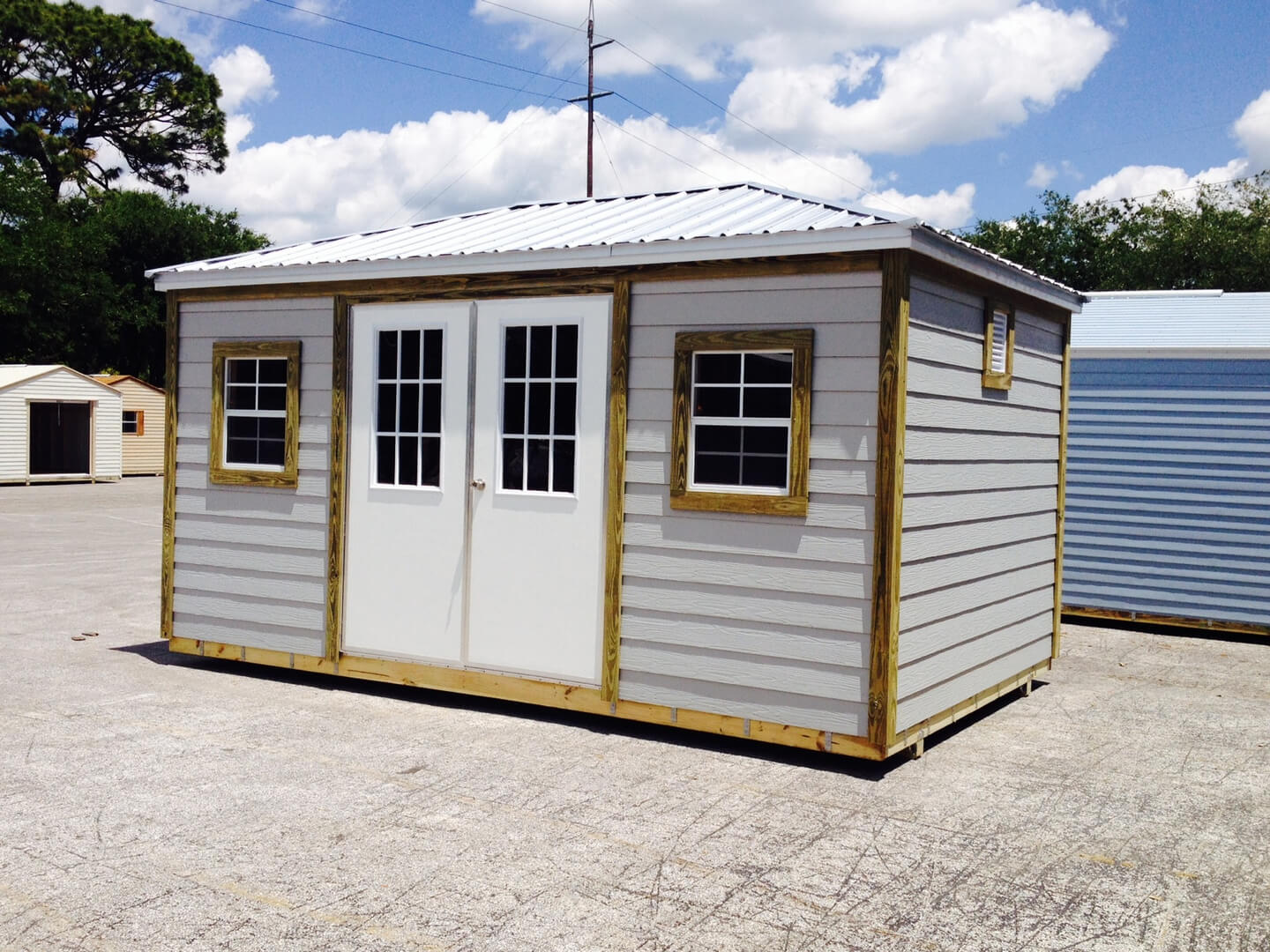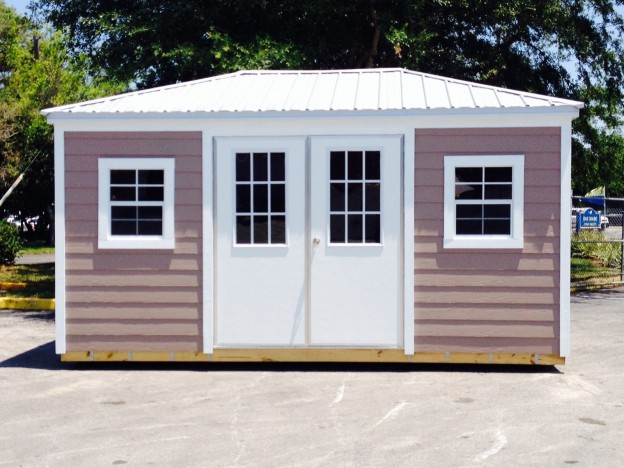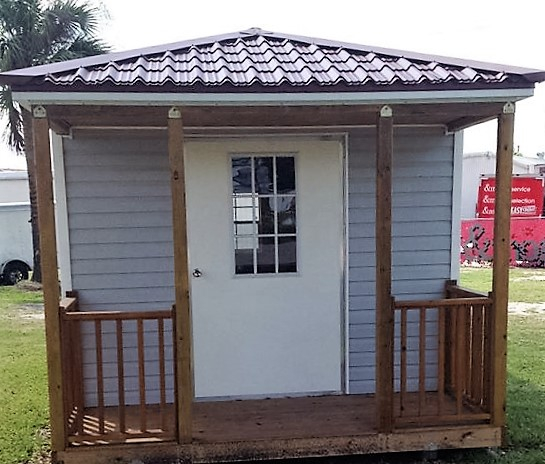 Our cabana sheds take inspiration from island flair, boasting a modern roof which gives it a contemporary, Floridian feel. The specs of our cabana models are similar to our Country Inn, with an additional variety of color options. You have the choice of different upgrades like Bahama-style windows and doors. Other upgrades that are available to you like our porch option that will give your cabana a more homely feel.